Meet Dr. Todd Moore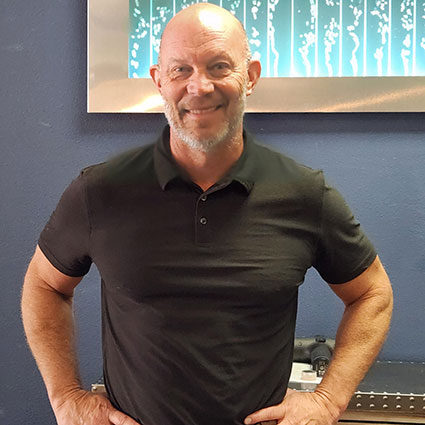 Dr. Todd has been practicing in Lake Travis for more than 23 years. He is a devoted husband, father, friend and community member. When not helping others gain health, he enjoys being active: wake surfing or surfing, playing tennis or pickleball, golfing, weightlifting and grilling!
He is passionate about helping others through Chiropractic and serving God to the best of his ability. His favorite Bible verse is Philippians 4:13: "I can do all things through Christ who strengthens me." Dr. Todd treats each patient like he would treat his own family. He is a "straight shooter" and offers consultation to each patient based on integrity, knowledge, and compassion. He loves his profession and enjoys going to work every day.
There are few professions more gratifying than Chiropractic, imagine helping people with a multitude of symptoms with only: your hands, knowledge of human biomechanics, your intuition and experience. People regularly "crawl-in" the office, and "walk-out" feeling much better. He takes great pride helping children eliminate their chronic ear infections. Headaches are regularly treated with great success as are so many other symptoms. Dr. Todd was trained at Parker Chiropractic University in Dallas, which is considered the Premier Chiropractic University in the nation.
EXPLORE OUR SERVICES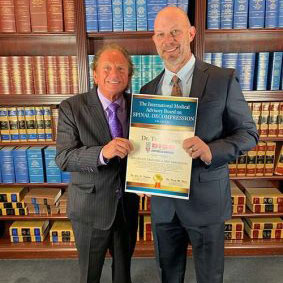 Dr. Todd Moore Receives Prestigious Back Pain Treatment Award
(Austin – Texas) Local doctor Dr. Todd Moore was recently recognized by the International Medical Advisory Board on Spinal Decompression.
This advanced training and presentation took place at the National Spinal Disc Disorders training facilities in North Palm Beach, Florida. The certification was presented by the Co-Chairman of the International Medical Advisory Board on Spinal Decompression (I.M.A.B.S.D.), Dr. Eric Kaplan.
LEARN MORE
Get Started Today
At Dr. Todd's office you can receive the type of treatment that you deserve from someone who cares about you as an individual. You will feel compassion and love at Dr. Todd's office, guaranteed. Contact us to schedule an appointment.
---
Dr. Todd Moore | (512) 263-0270