New Patients at Champion Chiropractic
We look forward to welcoming you to Champion Chiropractic! Our new patient paperwork is very brief, and you may complete it online prior to your visit or in our office—whichever works best for you. We suggest you wear comfortable clothing (preferably no short-shorts or dresses). If you've already had imaging done, you can send it to us so Dr. Todd can review it before your visit.
Your First Visit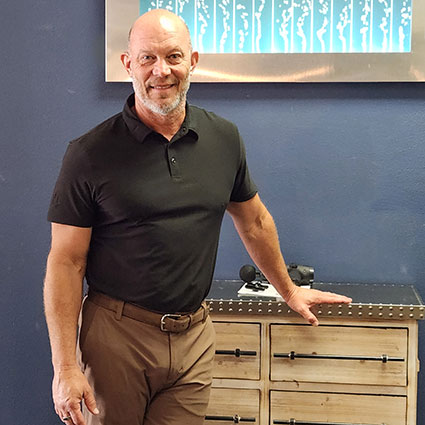 When you enter our modern, inviting practice, our front desk staff will greet you by name and make you feel right at home. Then you'll sit down with Dr. Todd to discuss your imaging together, and discuss your health history and current issues. He'll conduct a thorough examination to help him arrive at an accurate diagnosis, then he'll explain his findings to you.
Everyone receives some level of care at their initial appointment. We will generally start conservatively, with just a gentle adjustment at this visit. Usually, you will return for the next visit within a day or two, and we'll assess how your body responded to the first adjustment. Based on this information, Dr. Todd will explain his recommendations for your care plan.
Each person is unique, and each care plan we recommend is uniquely tailored to that patient's specific needs. Even with patients who all present with a herniated disc, for example, the care plan will vary from person to person, depending on how their body responds to care and other factors.
You can plan on about 30 minutes for this initial visit.
Regular Visits
Your ongoing care will vary in length, depending on the number and type of services you receive. If you are just receiving an adjustment, your visit will be a few minutes. Spinal decompression therapy is one of the most common services we offer, and the decompression protocol lasts from 60-90 minutes. We'll let you know when we schedule you, how long to expect to be here.
Book Today
Contact us today to get started with care. We accept insurance, all major credit cards, CareCredit®, HSAs and FSAs.
CONTACT US
---
New Patients at Champion Chiropractic | (512) 263-0270